Open letter
Posted 16.06.2015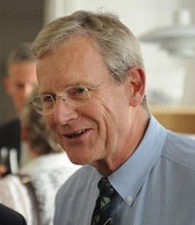 Since our latest meeting of ScSP in Copenhagen the Board has been working on establishing a new home page by asking a group of young members to identify a Web designer, who would be able to supply us with a home page with a modern young design and functionality.
Ulvi Gürsoy has chaired this group, which in addition included Christian Damgaard, Kåre Buhlin and Morten Enersen. Ulvi and his group has done a magnificent job, which you are now facing. In order for ScSP to further develop its activities and membership, we encourage all members to take active part in the development of the home page and to use it as a point of contact and forum for the members. We are seriously interested in receiving your comments and suggestions for improvements. By creating this home page we hope to put new life in the ScSP and look forward to seeing you all at our next meeting in Malmo in September 2016.
We are happy to introduce you to a new life of the society and still know that a Scandinavian forum for periodontists enabling close contact between colleagues from practice and from the research field is vital for future development of Scandinavian Periodontology.
Palle Holmstrup
President of ScSP