Future working priorities for periodontists?
Posted 23.11.2016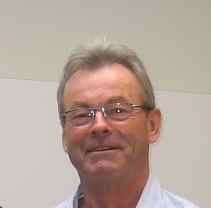 The periodontist will probably never run out of patients. However, future priorities may be changing due to increased life expectancy of mankind.
More and more implants are placed world wide. The patients do grow older and the manual dexterity decreases as well as the awareness of the importance of oral maintenance. As soon as patients enter old age homes with very limited assistance in oral care, the oral deterioration develops rapidly.
The key professionals to counteract this development are the periodontists in cooperation with the dental hygienists.
The observations made in Norway are alarming when evaluating the oral condition and development in the aging population. There are some studies published on the issue, but so far this part of dentistry has not been given much attention. More knowledge, i.e. research, is needed to learn more about the pathology and disease progression in the elderly and how to counteract this development.
Gerodontogy should be a focused area for the members of ScSP. It should be included as a section at the ScSP-meetings. The society should encourage research and be active in developing standardized routines for this patient group and contribute to the inclusion of Gerodontology in the specialist educational curriculum.
The Gerodontology departments at the faculties in Oslo and Tromsö in cooperation with Seniorsaken Norway (Organisation for senior citizens) is initiating a pilot study on patients in old age homes to see what impact a regular oral hygiene regimen will have on the oral health over time. The importance of life quality for the elderly is undisputed and it is significantly influenced by the oral condition.
Per Nygaard-Østby
Former General Secretary